We are so excited to announce that we have a new building! 
Our group has been growing fast, so fast that we have started to outgrow our house. Monday night 'family nights' have started to fill our house more and more, which has been exciting. However, it has gotten difficult to prepare food and make space for all the people who are coming.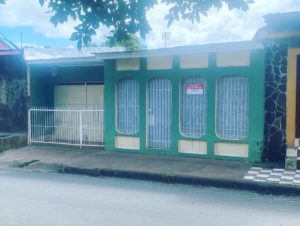 So, we are excited to announce that we are in the process of purchasing a new building! It is in Jinotepe, and is in a central area. Many of the students are even able to walk to the building. This space will be an area for studying, for meeting, for meals, for classes, for fellowship, and whatever else God has for it. Not only do we have much needed space for groups and marriage classes, but we also have a kitchen, with a restaurant style stove. This allows us to prepare enough food to feed our group in much less time.
There are several rooms, an upstairs, and a large courtyard area out back. The front area of the building will be a coffee shop, and there is space to roast coffee as well. This business will also help provide jobs in the community. The back area already serves as an area for Bible studies, marriage classes, worship, and fellowship.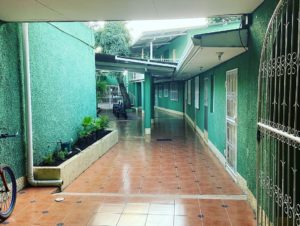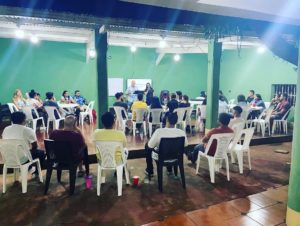 God has gifted us this building to serve two purposes: first, so that Stan and I can get residency with a roasting business/coffee shop, which means that Stan and I won't have to leave the country every 90 days. Second, so that our ministry can grow and the Word of God can continue to change hearts in the youth group, marriages, and beyond.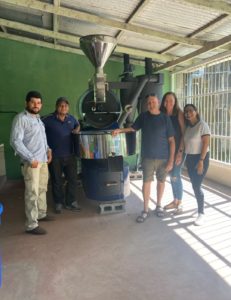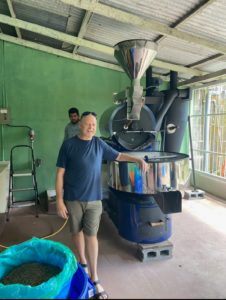 God is providing as He always does. Everywhere we turn He has provided in incredible ways. Our next big prayer request is that God will provide the remaining $65,000 needed to pay off the building. If you feel God calling you to help us achieve this goal, you can donate to our ministry HERE. We are always so thankful for your generosity. This building will be a massive blessing for our ministry, and we are excited to see how God uses it.
Phillippians 4:19 – And my God will meet all your needs according to the riches of his glory in Christ Jesus.