As of this spring, Pan American Roasters is officially open!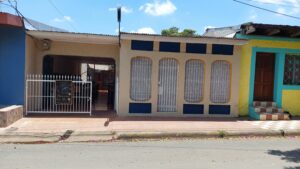 This has been a long process, but also exciting. We are still working on getting started and finding how best to shepherd and guide the staff and the business in a way that utilizes the resources that God has given us well. However, we are so excited to finally have this place that we have prayed about for so long. 
This cafeteria is a major step to residency, which many of you know has been a long journey. Hopefully we are nearing the end of that journey, and becoming official residents of Nicaragua. 
The people who help get Pan American Roasters up and running every day are incredible, and we would love to introduce them to you. First of all, Fernanda, who has been working with us since we started coming to Nicaragua, 8 years ago, is our accountant. She has lead the youth group that we work with and guided them faithfully for a long time, and is now working with us full time. She has a business degree that has been very helpful in all the logistical aspects of starting a business. Currently, she is in school to get a master's degree in theology. Fernanda has been absolutely vital to the process of working with the Nicaraguan government, health department, and legal system. She works as our translator, our accountant, and our manager, and we are so grateful for the work she does.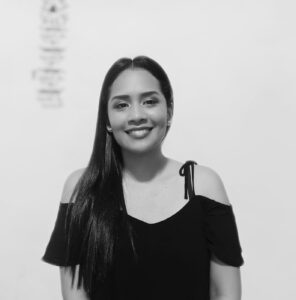 Keyssell, a student from the youth group, finished school majoring in banking and finance. We were able to offer her an internship earlier on in the process of starting Pan American Roasters, and now have been able to hire her to work as a barista. She has done an incredible job learning to use the espresso machine, working with inventory and daily sales reports, and taking care of customers in the shop.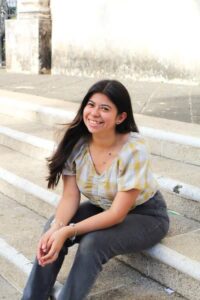 Cesia has been a huge blessing to us. We hired her to work in the cafeteria with Keyssell and help with the accounting side of the business as well. She has a degree in marketing, and is currently in school for accounting. Her professionalism and intelligence have been an incredible help in the cafeteria. Cesia is married to Nestor, and this couple was in our first Marriage Innovators class. Cesia is a vital part of our team and does a fantastic job working in the coffee shop.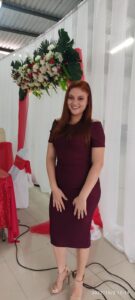 Last but not least is Marlene. Marlene has worked as a maid in the building that is now Pan American Roasters for years. The previous owners of the house had employed her for 19 years, but when they sold the house, Marlene believed she was out of a job. We heard about her when we bought the house, and she was exactly what we had needed to help keep the house up. We are so grateful for Marlene and all the work she does to clean, and maintain the cafeteria building.
God has blessed us with an incredible team. We are so grateful for the chance that we have to work with these people, and we continue to pray that God would give us guidance on how to shepherd, manage, and serve our staff as they work for Pan American Roasters.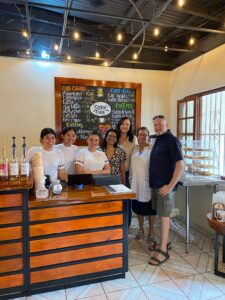 Colossians 3:23-24 – Whatever you do, work at it with all your heart, as working for the Lord, not human masters, since you know that you will receive an inheritance from the Lord as a reward. It is the Lord Christ you are serving.